News 2008
CD

Including:
IN MEMORY OF A RECORDER
by Alessandro Cipriani
for tape

available at
http://www.halidon.it/details.php?nb=8032732535385
DVD
The double DVD (multichannel Audio DVD / Video DVD)
[re] rethink remake rework represent reconsider remix replay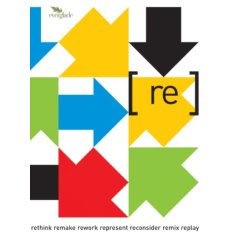 released on Everglade Records is available
Multichannel and intermedia pieces by:
Stephen Vitiello, Benjamin Broening, Mark Applebaum, Scanner, Kristine H.Burns, Matthew McCabe, Ricardo Climent, Mason Bates
and...
AQUA SAPIENTIAE/ANGELUS DOMINI
by Alessandro Cipriani
dolby surround 5.1 version
available at www.cdemusic.org

PERFORMANCES
17 JUNE ROME TEATRO PALLADIUM
"AQUA SAPIENTIAE / ANGELUS DOMINI"
NEW 11.0 tape version for acousmonium (INA GRM)
------------------
5 JULY RAVENNA FESTIVAL
EDISON STUDIO - LIVE SOUNDTRACK FOR THE SILENT MOVIE "INFERNO" (1911)
WORLD PREMIERE
------------------
INTERNATIONAL COMPUTER MUSIC CONFERENCE
24-29 AUGUST
"BI MA (DEVOID OF SELF) FOR METAL PERCUSSION, VOICE DAF AND ELECTRONICS
performer MAHAMMAD GHAVI HELM
------------------
15 DECEMBER ROME PARCO DELLA MUSICA AUDITORIUM TEATRO STUDIO
EDISON STUDIO - LIVE SOUNDTRACK FOR THE SILENT MOVIE "INFERNO" (1911)
------------------
16 DECEMBER L'AQUILA CINEMA MASSIMO
EDISON STUDIO - LIVE SOUNDTRACK FOR THE SILENT MOVIE "INFERNO" (1911)
------------------
CIPRIANI'S PIECES ON ITUNES MUSIC STORE
6 Pieces from the Album "Al Nur" are now available on iTunes Music Store

Jasminb
Voice, oud, percussion: Nour-EddineFatty
Violin: Jamal Alouassini

Into The Light
Er-Hu: Song Fei
Gu-Zheng: Fan Wei Qing
Chinese Virtuosi

Al Nur (La Luce)
Voice: Nour-Eddine Fatty
Zarb, Daf: Mohsen Kasirossafar

Aqua Sapientiae / Angelus Domini
Voice: Giacomo Baroffio
Voice: Maurizio Verde

Mimaa 'Makim
Voice: Laure Gilbert
Udu: Benjamin Chadabe
Net
Udu: Benjamin Chadabe
Ghayta: Nour-Eddine Fatty
Band: Letatlin

PUBLISHED ARTICLES
Cipriani A., Latini G., 2008. "Global/Local Issues in Electroacoustic Music for the Cinema of the Real: a Case Study"
in Organised Sound 13/2, Cambridge University Press
Cipriani A., 2007. "Riccardo Bianchini and Electronic Music" in
Musica/Tecnologia n.1, Firenze, Università degli Studi di Firenze -(bilingual publication)

CD
Zarbing
L.Ceccarelli, De Zarb à Daf
A.Cipriani, Bi Ma (Devoid of Self)
F.Cifariello Ciardi, Altri Passaggi
M.Cardi, Alba

Mahammad Ghavi Helm, zarb, daf, voice and metal percussion
CD LFDL 18401 & RTP 0090
(2006)
Produced by Edison Studio for
La Frontiera e RAI Trade
Total Duration: 58:34
available at:
www.cnimusic.it/zarbing.htm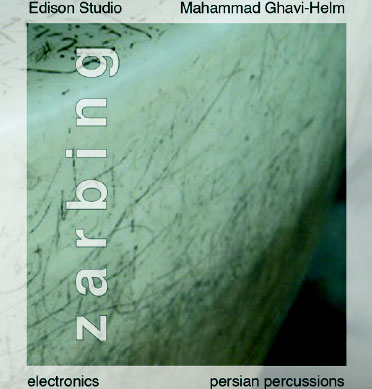 The CD is divided into four episodes in all of which there is an encounter between electronic technology and the internationally renowned master of percussion, Mahammad Ghavi Helm, who plays these ancient drums. A Persian who now resides in France, Ghavi Helm is one of the greatest interpreters of the modern renaissance of the zarb, following in the footsteps of the great Ostad Hosein Téhrani.

This attempt to understand an ancient tradition through a modern approach might seem to be a superficial exercise in bringing irreconcilable opposites together, but in fact it offers an opportunity for us to open the doors of music and penetrate into the truths that are hidden within the drum and that we – as westerners – have a pressing need to rediscover and to experience once again.

The use of electronics in music represents in one respect the triumph of the artificial, but it also has a precious counterpart, which is the rediscovery of nature and a new technological approach to it. Electronics now allows us not only bring the ear closer to the musical sound, but to enter into its very structure and to experience it intimately, listening to and deciphering its secrets and the fantastic history enclosed within it. The last three pieces are based on poems by Jalal ad-Din Rumi, the Persian poet and founding father of Sufism, a charismatic mystic who lived in the 13th century.